The Original Piccolo Flag Swab Home Page
Roger Holman Enterprises

Moisture in a piccolo can and will cause problems in the instrument's playing characteristics.
Dry that bore without removing the head joint and with no need to change the head joint location/adjustment.
Simply insert the flag while twisting into the bottom of your piccolo and give it an additional twist or two, remove and the task is done!
The man-made fabric is soft and very absorbent.
Even the cork face is wiped dry!
In the middle of a performance, nothing could be quicker or easier to use.
Now all Piccolo Flag Swab handles are made of carbon fiber composite material.
Available in these COLORS; black, navy blue, medium blue, purple, burgundy, pink, red, leopard print (piccolo Take-Down swabs only), and dark green. Darker colors show dirt accumulation the least. The Flag swabs can and should be washed. Washing instructions can be found on the Flute Flag Swab Information page. The Flag swabs are most effective when they are clean. Even new swabs will benefit from an initial washing.
If you own an alto flute, please use the link below to access my Flute Flag Swab page.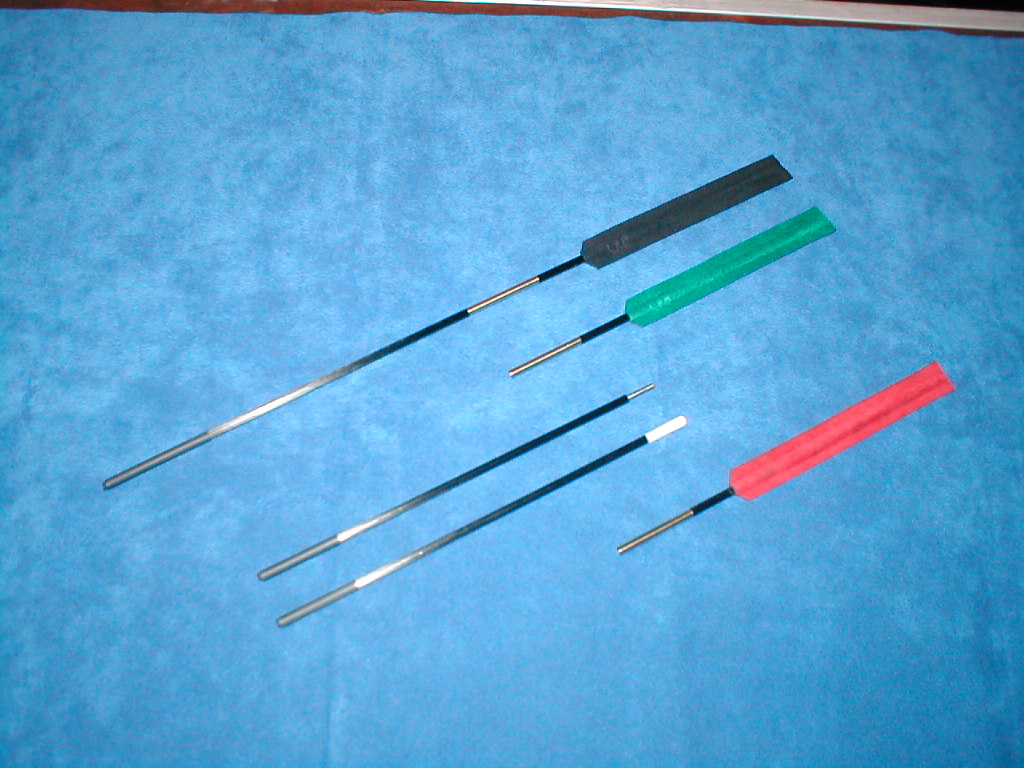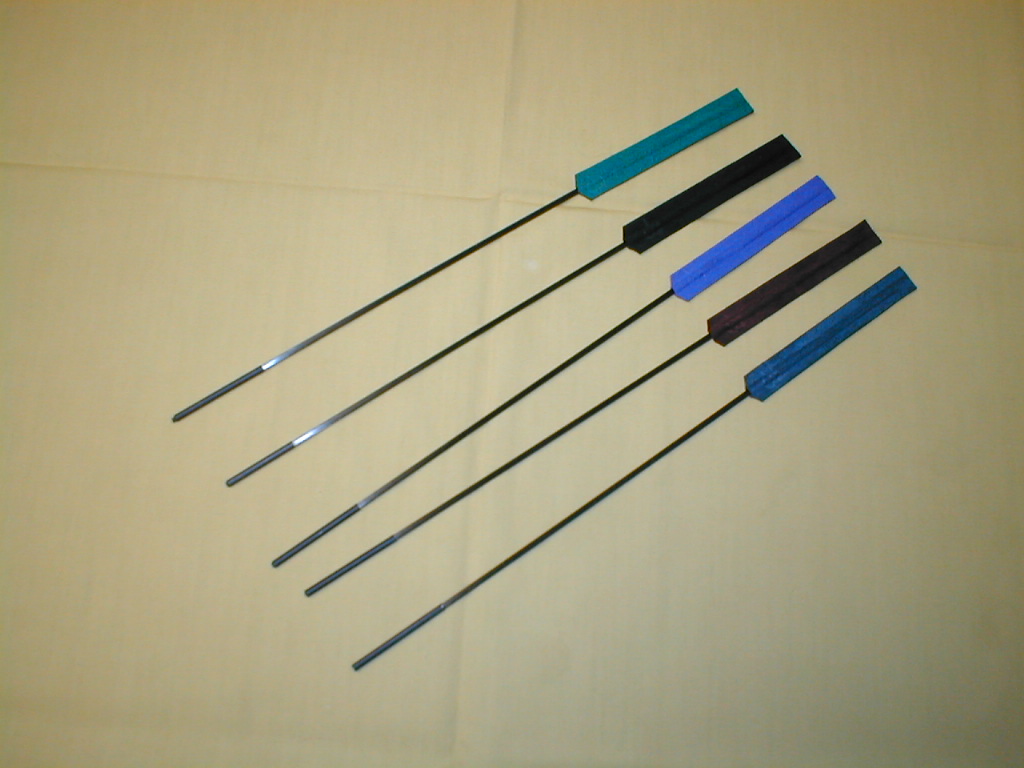 In the above pictures, the top one shows the Take-Down Piccolo Flag swabs assembled and in its two individual parts with white safety storage cap. The bottom Piccolo Flag swabs are the fixed length of 14". Both versions now use carbon fiber composite handles for strength and rigidity. The take-down version allows the swabs to fit into a standard size piccolo case cover.


Piccolo Flag Swab Version

Price

Shipping Fee (Fixed Amount)

California Sales Tax 7.75%

(Please Pay Only if you are a California Resident)

14" Fixed Length Piccolo Flag Swab


$30 each



$5

$2.33

14" Take-Down Piccolo Flag Swab


$50 each



$5

$3.88


The Shipping Fee is a

ONE TIME

amount that applies the same for one swab ordered or for any number of swabs.

Prices are in U.S. Dollars. Shipping prices are for domestic U.S. retail shipping only. Shipping outside the U.S. can be done but the cost may vary.

Click here for Flute Flag Swabs and Alto Flute Handle Rod Extensions Information, Pictures, and Prices.
Please contact me if you wish to have a current accurate price for your order. If you have a color or colors in mind, include that too. The shipping fee needs to be added to the total along with the California Sales Tax if you live here.
Contact Information: flagdude@sbcglobal.net OR roger45@nethere.net


At this time I have only two methods of payment. Send me your check or submit your payment through the PayPal service where they can process credit card orders. Just click on the PayPal logo to go to their web site. Total up the fee from the above chart, don't forget the shipping fee, and then instruct PayPal how much money you wish to send. Also in your order, please specify your color choice.

If you prefer to pay by check, please make it payable to Roger Holman. My snail mail address is
Roger Holman
10106 Baffin Drive
San Diego, CA. 92126-3592 USA